Far too many people are not understanding full potential because of lacking self belief and find it difficult to gain confidence.
If you do nothing else, be sure to take the Free QUIZ and also get the the free Safe and Secure MP3's download for living your best life ever!
Why hire James Nussbaumer for keynote speaking at your organization's next event?
James Nussbaumer, Inspirational Author/ Keynote Speaker: 
Bringing forward the best in individuals everywhere.
Contents:
1). Speaker Background    2). Why James Nussbaumer?   3). Keynote- Session Options    4). Testimonials
Keynote speaking; James Nussbaumer is an award winning author, thought leader, keynote speaker and consultant, and travels the globe sharing his insights on tapping your real potential, employee engagement, leadership, by redirecting the mental power of our mistakes—before we act them out—into positive results.
James is the author of the highly acclaimed book, The Master of Everything: A Story of Mankind and the World of Illusion We Call Life. This book series continues with its sequel, book 2, called Mastering Your Own Spiritual Freedom, and the 3rd book of this ever-evolving series soon to be released called And Then I knew My True Abundance.
James Nussbaumer, a former financial advisor of 25 years following service for his country with the U.S. Air Force, was indicted in 2007 and received a comparatively exorbitant sentence of 10 years in prison for a foolish securities violation to offset losses he incurred for clients—the entire amount of which has been repaid.
The severe sentence was overtly political, meant to "set an example" during a period of panic and abuses in the investment industry. Some months after he found himself in prison at age 50, a remorseful and shattered man, he was moved to a section housing "old" prisoners: anyone over 35.
There, he was stunned when the locker he was assigned contained a worn, yellowed and dusty book no one would claim—a book he'd been searching for to no avail: A Course In Miracles.
Why Invite James to Speak?
Along with frank descriptions of prison life, in his keynote speaking, Nussbaumer shares in The Master of Everything as well as in his many lectures and speeches what he spent every single day studying and writing about: the nature of the prison in which virtually all of us dwell, a world of illusion where fear drives us to make wrong turns and to live in despair, and thereby not operating at our true potential.
His time in prison was surely hell, and also unexpectedly fruitful, resulting in his return to his first love, writing, while surrounded by the chaotic, volatile, and often violent din of the cell block.
He writes and lectures about redirecting the mental power of our mistakes—before we act them out—into positive results, so we don't crash like he did and having to find the power to get back up.
This is the first book of an ever-developing series.
Written from deep in the rabbit hole of the prison system his voice is direct and real enough readers won't realize turning the pages on the way through his remarkable personal story, and listeners to his keynote speeches find themselves awestruck.
Though, a free man now thanks to a forgiving Judge, he continues to operate on equal parts of determination, faith, and hope, while guiding his readers to a supreme knowledge of their own, through his wonderful keynote speaking.
James lives in Massillon, Ohio, and has three lovely adult daughters and four grandchildren. His public speaking is gearing globally with lectures that are instructive, challenging, humorous, and elevating. Nussbaumer's inspirational messages take us on an inner journey to becoming The Master of Everything.
Jim's dynamic presentation style is fast, energetic, and full of best practice examples. His captivating blend and his ability to weave in humorous real life stories, have proven to be a winning formula for audiences everywhere.
Awakening to Your Destiny
Practical Engagement Steps to Reaching Higher Levels of Productivity, Wealth and Abundance….that Drive Results.
This presentation reinforces the key steps necessary to build and sustain an engaged culture while capturing the "discretionary effort" of your employees, students, and management (an effortless thought pattern that drives success!).
Drawing from his critically acclaimed book, The Master of Everything, Jim shares best practices to help attendees learn how to minimize ego-based decision making AND maximize employee engagement where the formula for success waits to be claimed.
Suggested Venue:
This 60-90 minute signature keynote serves as a "call to arms" for leadership teams and conference attendees, and students, to take action now.
Weaving together multimedia, best practices, case studies, and humor, this presentation is ideal for leadership team meetings, strategic planning meetings, industry forums, personal production of sales force, and excellent for collegiate contemplation, and many types of conferences.
Key take-a-way points include:
Key Engagement Steps to Drive Success, including: Communication tools, thought process to maximize engagement.

How to individualize engagement, and engage one's naturally effective reflective state, rather than projecting loss and defeat because of fear, doubt, and guilt.

Specific steps to create a culture of accountability and measurement.

Practices and tools to reinforce and reward the desired behavior.

How to recruit and hire the ideal behaviors and traits to succeed in your culture. Tools and approaches to engage first time leaders.

Steps to create a motivational and innovative culture.

Practical real life applications and tools to accelerate and sustain engagement efforts.

Suggested ideas and tools to measure and sustain engagement.
Keynote Session–Options:
How We Lose Ourselves in the World:
This dynamic presentation focuses on the key leadership principles only a few great individuals have been able to implement since the Garden of Eden, or what we can call the first tick of time.
Only a few pioneers of employee engagement and self-enhancement have operated by an innate inner vision that set them apart from the rest.
We can use this way for living to carefully study staff selection, inspirational leadership, and diligent planning and organization can overcome even the most extreme challenges.
This speech is particularly helpful as a teambuilding event, or before a team tackles difficult problems or assignments. It helps sales associates relate more closely with their prospect—turning into a lifelong client!
Suggested Venue:
This 90-120 minute high energy presentation is ideal to stimulate group interaction, and utilizes the power of one's inner most self to create dramatic and powerful success stories.
This presentation is ideal for team meetings, strategic planning meetings, sales meetings, leadership team meetings, industry forums, and keynotes conferences.
Take a Ways:
How to hire and select the right behaviors for your culture.

The importance of team development.

How to create a motivational environment.

Ways to navigate through change and crisis • Importance of vision, inspiration, hope, and strategy.

Why being at one, more than just aligned, to universal law is important AND achievable.
And here are some more of James Nussbaumer's keynote speaking titles, options you have when inviting James to speak:

Sky Rocketing Yourself by Letting Go: The Hand of Your Own Destiny: The Shift Toward Miracle Mindedness: The Power of Your Own Certainty: Why Grandeur over Grandiosity Always Wins:
Just like so many others who've enjoyed him speak, You'll Find Success Once You Know It: Being on Your Way: The Success Strategy Built by Having and Being: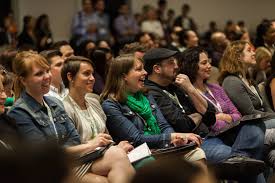 Keynote Testimonials for James Nussbaumer
"In a pinch when we needed a Speaker for our annual conference we discovered James Nussbaumer, looked at his background and sure enough he delivered outstanding results for our audience."  Nancy Vernon, General Manager, Ozark Mountain Publishing Co.
"What we got from James Nussbaumer is a trusted partner; who consistently delivered a creative solution at our annual conference. Jim has a knack for exceptional nonverbal body language, a real communicator who has helped us to highly motivate and inspire our audiences."  Julia Cannon, President, Ozark Mountain Publishing
"James Nussbaumer has put our business priorities first and works as a partner in helping to get the right message to our customers." Shonda Garrison, Marketing Director, Ozark Mountain Publishing Co.
"I have worked with James Nussbaumer since his rise above the worst among worst adversities imaginable. Jim knows the importance of really knowing not only our clients but also the audience who he deeply moved."
"James Nussbaumer takes the time to listen to our needs and do the necessary research to find the right message to move our customers and representatives.
A lot of other speakers are mostly concerned with marketing, selling and pushing their exclusive products, but Jim is all about listening, doing the research and delivering great ideas – ideas you can trust."
"High energy and great insight! James Nussbaumer has fabulous ideas for self-empowerment. I could have listened to him for another hour after already 2 hours and 15 minutes!" Kevin Moore, of the Moore Show, United Kingdom.
"James Nussbaumer has a passion for redirecting the mental power of our mistakes and turning them into positive results." Jan Oprean, founder of All-American Home Lending
"Jim truly rocked it down when a room full of insurance professionals loved his combination of business acumen and inner-self focus. Jim not only proves people are your most important asset, he knows how to get a sales force understanding the "win-win" concept." Ronnie Skeen, Skeen Insurance services.
"James Nussbaumer is a thought leader who creates enthusiasm in the workplace while coaching at all levels of the organization." Bill Hofacker, of Hofacker Marketing Consultants.