Master-Mind Challenge Membership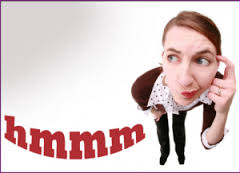 The World is Filled with Fear.
The Simple Challenge is to Let Go and Heal what Holds us Back in Life!
You get unlimited access to membership content as it grows, and I hope you will support my effort.
Thank you so much for your support!
_________________________________________________________
Normal Member Price: $ 24.95 per month
Click Button to Subscribe Now!  
Personal development, spiritual health, confidence building, what does this truly entail? Self help books for self-growth, or personal development courses certainly are a good step in the right direction.
The MIRACLES MASTERMIND CHALLENGE Subscription
Whether you are in business, retired, a stay at home mom, professional of the arts or athletics, other professions, or even no profession, it doesn't matter.
Or perhaps a politician, government employee, sales, customer service, or even if you are down on your luck, or whatever it is you are doing now in your life, spiritual empowerment is critical for personal development.
As many of you know I literally stumbled into A Course in Miracles years ago while deep in the rabbit hole of the prison system. And my voice is direct and real enough readers feel a connection and can relate to the prison virtually all of us dwell.
During my 8 long years in prison over a foolish securities violation as a financial adviser is where my writing was born. Thereby, today I continue to write, study, and teach daily based on the principles contained in A Course in Miracles.
Since my release from prison I have published three books that are just beginning an ever-developing series, about freeing ourselves from our own inner prisons through Everyday Miracles. And today I give talks and seminars everywhere.
Many people have asked for ways to more easily access my material on a regular basis.
In order to make spiritual health and confidence building and other areas of life easier, my team has created a subscription–a personal development course called EVERYDAY MIRACLES, a Master-Mind Challenge, and we would love your participation.
With your subscription you will automatically receive invitations to my ongoing webinars, live streams,  videos, and my newsletter delivered to your inbox each week.
The subscription is available for $24.95 per month.
Click Button to Subscribe Now!  
As a Bonus with an optional lifetime subscription, I will ship you the first 3 books of my ever-developing series directly from the publisher, Ozark Mountain Publishing Co.
Books 1 and 2 of the series are: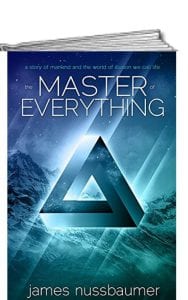 The Master of Everything:
A Story of Mankind and the World of
Illusion We Call Life.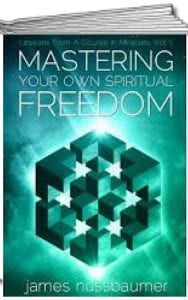 and
Mastering Your Own Spiritual Freedom: Lessons from A Course in Miracles.
Book 3 of the Trilogy is: 
And Then I knew My Abundance: Reflections of A Course in Miracles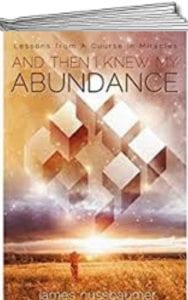 Or, consider this Lifetime Subscription valuable cost saving option through GoFundMe:
See below with your donation to the cause how you may receive the first 3 books of the series, along with a Lifetime Membership to the Master-Mind Challenge.
At the GoFundMe link above read more on how to help ex-Prisoner, now Author who has a desire to help others in need.
He foresees once and for all the world using time for its wisdom, taking away the suffering and fear of adversity.
My personal development, spiritual health, and confidence building content dives deep into redirecting the mental power of our mistakes–before we act them out–into positive miraculous results, through the power of higher consciousness which makes room for Everyday Miracles in our lives.
See how you can learn to experience Everyday Miracles in your life through my ongoing Master-Mind Challenge teaching you to clearly understand and practice the principles contained in A Course in Miracles, and so much more for your personal development and success.
Subscribe now and gain instant, on-demand access to the full member's area of this website and it's ongoing thought provoking archives library.
Additionally, week in and week out this subscription also delivers to you, via email, the audio/video recording of James Nussbaumer's spiritual metaphysical and personal development lesson of the week.
Click Button to Subscribe Now!   
Including: Videos and audio helping you make sense of things like Spiritual Freedom realized through the dream of separation; the ego's tricks for imprisonment; the Holy Spirit's Lessons for Freedom; Seeing through illusion and on to success; Inspiring Joy in Others; Healing Relationships; Understanding Christ Vision within you; Correcting the Problems you Only Think you Have; and so much more, and meditations for communicating with the Whole, and a never ending array of life enhancing content helping you take joyful bites out of life.
Join in and subscribe like many successful others already are from all over the world who are learning to Seek and Find, by releasing the ego, letting go and healing their minds by living eternally present always.
I hope you enjoy this Master-Mind Challenge subscription, and begin your own journey to becoming The Master of Everything, simply by, Mastering Your Own Spiritual Freedom, and finding Abundance in your life.
Best regards,
James Nussbaumer
_______________________________________________________________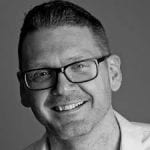 "James has a brilliant way for extending his thoughts about the principles contained in A Course in Miracles. Jim is able to take what only seems to be complicated and with humor, light, and love he enthusiastically makes the Course extremely 'Reader Friendly.'
Kevin Moore, host of the Moore Show, United Kingdom
___________________________________________________________________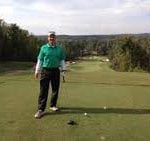 "James is very gracious in his approach to newbies to A Course in Miracles. I see in him a reflection of Heaven that exhibits clearness and integrity on the same level as Deepak Chopra or Wayne Dyer throughout his presentations. In fact, his mindful lessons have even helped my golf game!"
Ronnie Skeen, retired Insurance Executive and lifelong golfer
________________________________________________________________

"James Nussbaumer can show you how to reflect the principles of A Course in Miracles into Everyday Miracles for success if that's what you want. His caring and gentle approach shows us how to easily break free of the chains that bind us. I just think all his writings are genuinely and beautifully poetic."
Julia Cannon, author
__________________________________________________________________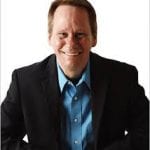 "James is one the few people I've ever met who lives, breathes enlightenment. At a conference he showed me how he is able to reach deep into an audience's heart. His passion for the Course's main principle of 'fear fading into love' is a precious gift."
Pat Patterson, retired Police Officer
_________________________________________________________________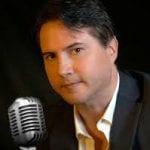 "Jim's absolute clarity in his lessons yet thought provoking messages and commitment to his readers is absolutely wonderful. He surely has sparked my audience again and again on my radio show."
Mel Fabregas, Host of Veritas Radio
_________________________________________________________________
More About the Miracles Master-Mind Challenge 
This is an on-going course, if you will, that will teach you the fundamentals of A Course in Miracles with James Nussbaumer, one of the most respected teachers of the famous spiritual work studied by many of the greatest spiritual leaders in the world today.
Twice weekly, James will guide you and explain through his own reflection of a different fundamental principle contained in A Course in Miracles and in easy-to-understand, practical language with case anecdotes and miracles by example.
He has stated in several gone-viral articles, that this is the best pace for fully understanding the metaphysics of manifesting EveryDay Miracles in your life.
His rise above the most adverse circumstances ever, he sometimes shares to set the tone for a specific lesson.
Includes:
Several hours of incredible content with video filmed on location from conferences and other live sessions, and as well as, often live streamed from his studio writing den.
Each week you can enjoy the content as you choose, either on the go or while settled at home, or anywhere.
Powerful exercises created specifically to help fade the ego-based mind and bring forward the real You. Thus keeping your heart aligned to your true free will.
Soothing meditations to use anytime during your day with the right words to impact your truest Essence at your innermost core.
Learning to understand and live more in the abstract, taking you to newer heights for years to come.
Additional surprise lessons sent to your inbox when you least expect it to expand your awareness and overcome the adversity that much of us are faced with.
The Miracles Master-Mind subscription is a spiritual and inspirational manifesto helping your journey in changing your mind on how you see the world, leading you to a better life.
Again, here are your payment options below, and then click the SUBSCRIBE button. Thank you, and I look forward to raising a higher consciousness together.
All my best,
James Nussbaumer
Click Button to Subscribe Now! 
PS. This is the question I get asked the most about the EVERYDAY MIRACLES newsletter…
"What the heck is this subscription?.. and what would I actually be doing?" So let me answer this as simply as I can.
It's about leaving behind what you don't want in life and rather moving toward what you truly do want.
Yes, a mastermind community.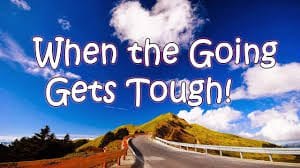 And remember, life is about so much more than on the TV, the Movies, or the Daily News!
It's your life.. but we all work together, share results, leverage each other's success, and learn from one another.
If you're serious about this… I want to welcome you with open arms!