The above featured image is my Mom (Jean) and her identical twin sister, Joan, back in the day! 
Soon after taking the Covid vaccine my Mom Jean died suddenly.
Shortly ago, I, my brother, and 4 sisters, and my Mother's identical twin sister, Joan,  buried our Mother. It was the Covid vaccine that killed her.
My Mom Jean was 85 (she died 2 weeks later after taking the covid vaccine).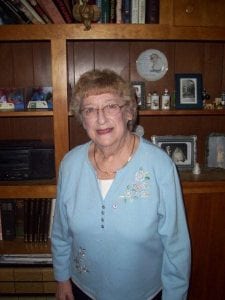 So, here is a healing tribute to my Mom and her identical twin Sister Joan (Grieving as well), and all who have ever known her…
The twins back in the day!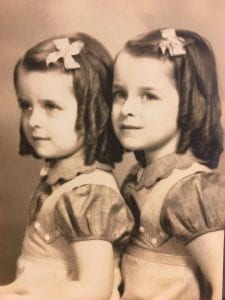 Mom was in Arizona doing well and picking oranges off the tree in the yard the day before she died suddenly.
She stood in line to take both the vaccine 2 weeks prior.
Mom and her twin, my aunt Joan, always loved great music!
By the way, my lovely Aunt Joan is doing fine and is a beautiful spirit and woman, mother of 5 children of her own; my first cousins who I know extremely well with lots of fun!
Mom loved all the music I was into and encouraged me! (She actually bought me my first Beatles Album)
Below is a recent pic of the twins as you'd know them today!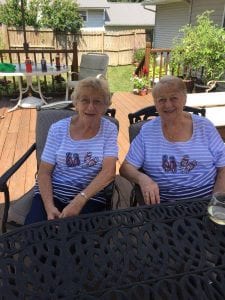 So, a time of passing is always tough, and I share this message with my friends who follow me and realize the message I am trying to get across today.
Below is a great video more on healing with his old classic; my good friend Boz Scaggs, as he, too, is getting older. (Skip the adds if any)
WOW! Are we getting old or what?
Thank you to all my friends!
All my best to everyone,
James Nussbaumer
PS. More pics below.
(Of course that little boy is me with my mom in 1961.)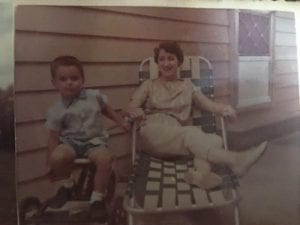 Of course, too, her and I later, sometime in early 2000 I guess.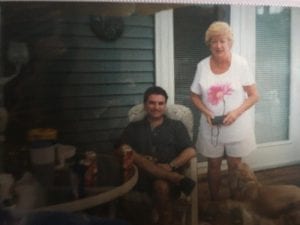 Here is a shot of all of us 6 kids at my folks 50th wedding anniversary: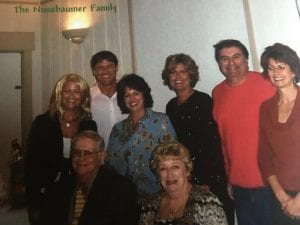 Here's Mom with her favorite dog a c… spaniel, Molly!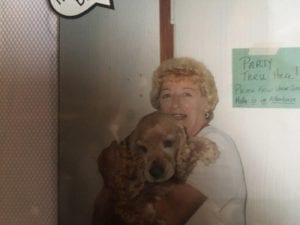 PPS: My point is that we feel the covid vaccine killed our Mom! Yes, she had much more life yet to live…